Welcome to the Washington County Tax Collector web page.  Here you will find information about our office and descriptions of our duties, plus our office address, telephone numbers, and email address.  Please feel free to contact us if we can be of service to you.
Click here to pay your property tax online. 
Duties and Responsibilities
The office of the Tax Collector is established by Article 5, Section 135 of the Mississippi Constitution. This position is elected for a four-year term by the county at large.  The Tax Collector is responsible for the collection of taxes on real property, personal property, manufactured homes, automobiles, motorcycles, motor homes, trailers and airplanes.  Use tax is collected on items brought to the State of Mississippi by residents for first use, storage or consumption. Sales Tax is collected on casual sales of motor vehicles between individuals.
Statute allows the payment of real property taxes to be paid by February 1st following the tax year for which payment is collected.  1% per month interest is due on any unpaid balance after February 1st.
The Tax Collector must advertise and hold a tax sale once a year for any unpaid taxes on real estate or any special assessments. Accurate records must be kept at all times, since this office is involved in the collection of taxes that help fund a variety of government services.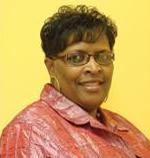 Patricia Lee
Tax Collector
P.O. Box 9
Greenville, MS 38702
Phone: 662.378.2922
Fax:  662.334.2714
Email: plee@co.washington.ms.us